When creating a schedule, you have an option make it available for Stream and Download or Stream Only.
Setting a schedule for stream and download or stream only

For a specific set of lists you can choose to set this by first creating a schedule . Then select the Enable Download check box.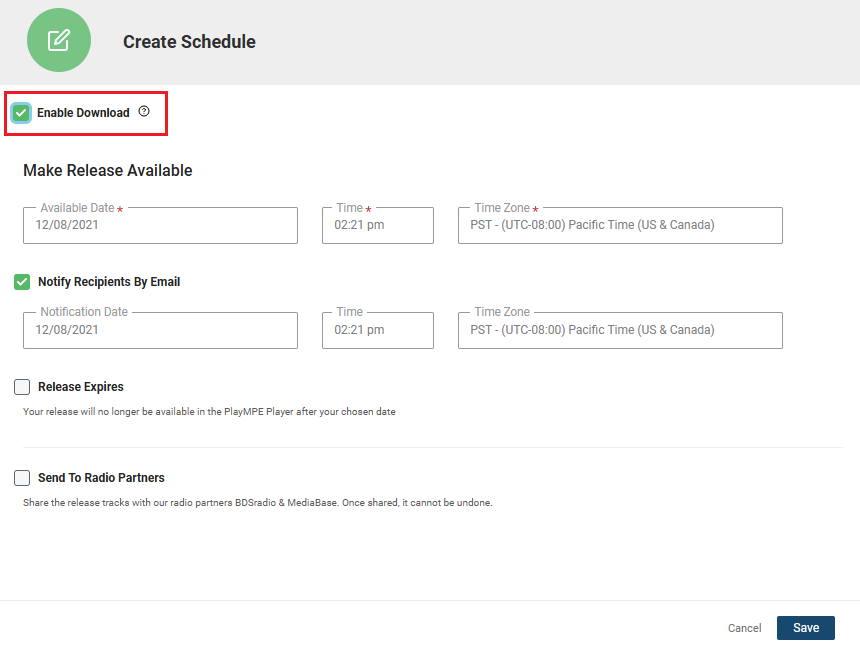 How do I set download or stream only access for different recipients/list?

In contacts (Step 5), create a new schedule (or edit an existing schedule), add the list or recipients and check or uncheck the download column.