1) Using a browser, log into Mediabase.

2) Go to 7-Day tab.

3)Select to Published, Rolling or Building Charts

4) Select a panel and format/music genre.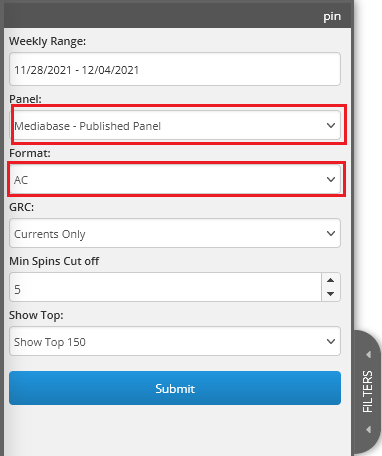 5) Click submit.

6) Click on the green download arrow next to a song.

7) On the new page, click on the Play MPE logo

8) This will direct you to the player and from there you should be able to see the song you downloaded.

*Note: This feature is available wherever you find the Play MPE logo.