Radio Partners (Mediabase and BDSradio)
In addition to providing pre-generated lists of individual recipients, Play MPE provides you with services to gain more awareness of your release.

Send to Radio Partners

Both Mediabase and BDSradio track airplay in all major markets worldwide. By selecting "Sent to Radio Partners" when creating a schedule you are giving their users through their system the ability to download your tracks.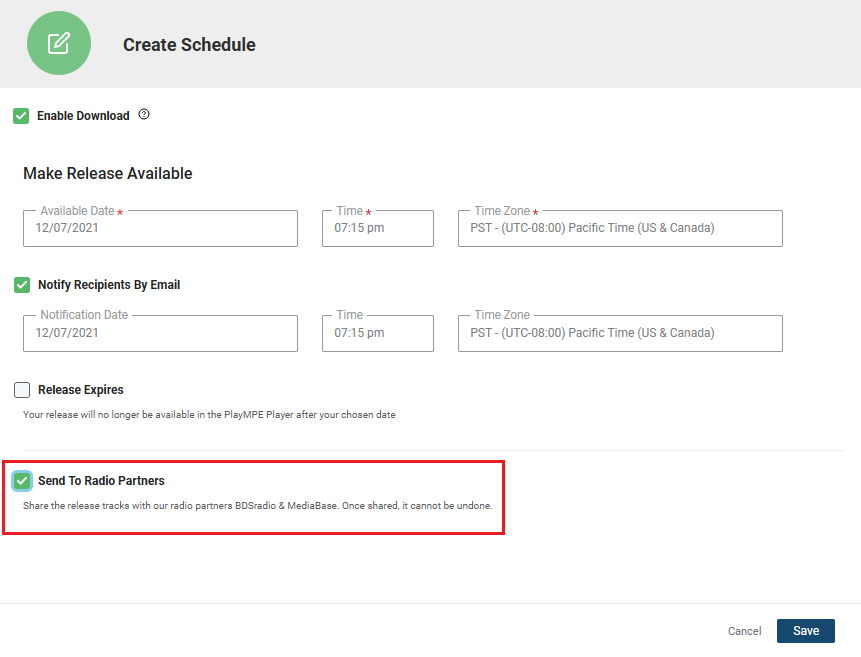 There is no cost to add yourself to these services.